Six weeks from now, from Thurs., Aug. 2 through Sun. Aug. 5, we'll be celebrating Boog's 21st anniversary by putting on the sixth annual Welcome to Boog City poetry and music festival. It will feature 51 poets, 12 musical acts, 6 political and radio talks, 6 poets theater plays, 1 workshop, and 1 panel over the four days. 
A hearty thanks to all the poets and our music editor Jonathan Berger who suggested many of the poets and musicians who are taking part, and Sean Cole, Eliot Katz, and Ian Wilder for connecting us with the political and radio speakers who we were fortunate enough to get to take part in the festival. And Brenda Iijima for organizing this year's panel and Roxanne Hoffman the latest incarnation of The Boog Poets Theater.
Among the festival highlights are:
our d.a. levy lives series kicks off its 10th season devoting a night to Philadelphia's Turtleneck Press;
The Prose Pros Corpse is Exquisite! has Elinor Nauen and Martha King's Prose Pros series joining the festival for the first time with a special edition event featuring mystery readers from the first five years of the series;
Our 39th Classic Album:  Live show has Sleater-Kinney's, Dig Me Out, performed live by five local musical acts for its 15th anniversary;

Our 9th annual small, small press fair, with exhibits from a host of small presses, and readings by their authors;

Never-ending Participation: Activism and Occupy Wall Street, 

a panel curated and moderated by Brenda Iijima—Our BoogWork series, featuring poet Tyrone Williams  reading and then giving the gathered a poetry workshop;
our Third Poets' Theater night, featuring a host of short plays.
The full schedule for the event is below this note, followed by performer bios and websites.
If you need any additional information 
or with to advertise in the festival program issue of Boog City 
you can reach me at 212-842-BOOG (2664) or 
editor@boogcity.com
.as ever,
David  
———-
6th Annual
Welcome to Boog City festival
4 Days of Poetry and Music
THURSDAY AUGUST 2, 6:30 P.M.
 Sidewalk Café, 94 Avenue A., NYC
 $5 suggested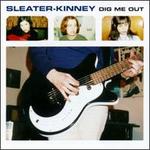 6:30 p.m. The Prose Pros Corpse, w/
Martha King
and
Elinor Nauen
  8:00 p.m. Erica Doyle
  8:10 p.m. Ed Friedman
  8:20 p.m. Jamie Gaughran-Perez
  8:35 p.m. Jamey Jones
  8:50 p.m. Todd Carlstrom (music)
  9:35 p.m. Talk, TBD
  9:45 p.m. Rebecca Keith
  9:55 p.m. Amanda Deutch
10:05 p.m. Classic Albums Live:
Sleater-Kinney's
, Dig Me Out, 15th anniversary performed live by:
—Todd Carlstrom
—Christine Murray and friends
—Genan Zilkha and J. Swagger
—Magnetic Island
—The Roulettes
Directions: F/V to 2nd Ave., L to 1st Ave.
Venue is at East 6th Street
FRIDAY AUGUST 3,


6:00 P.M.-9:45 P.M.
Unnameable Books, 600 Vanderbilt Ave. Brooklyn
free
6:10 p.m. Claire Donato
6:40 p.m. Judith LeBlanc (speaker)
6:50 p.m. Anya Skidan (music)
7:20 p.m. Break
 7:30 p.m. Jeff T. Johnson
7:40 p.m. Genya Turovskaya
7:50 p.m. Metta Sáma
8:00 p.m. Bridget Madden
8:15 p.m. Richard Deming
8:40 p.m. Drew Gardner
8:50 p.m. Judah Rubin
9:00 p.m. Nancy Kuhl
9:15 p.m. Musical act TBA
Directions: 2, 3 to Grand Army Plaza, C to Clinton-Washington avenues, Q to 7th Ave. Venue is bet. Prospect Pl./St. Marks Ave.
SATURDAY AUGUST 4,
11:30 A.M.-8:00 P.M.
Unnameable Books, 600 Vanderbilt Ave. Brooklyn
 Free
9th Annual Small, Small Press Fair, Day 1
Beginning with readings from authors of the exhibiting presses
11:50 a.m. Sheila Maldonado, A Gathering of the Tribes/Fly by Night Press (Steve Cannon, ed.)
12:00 p.m. Danforth Prince, Blood Moon Productions (Danforth Prince, ed.)
12:10 p.m. Reader TBA, Poets Wear Prada (Roxanne Hoffman, ed.)
12:20 p.m. Katie Yates, Stockport Flats (Lori Anderson, ed.)
12:30 p.m. Uche Nduka, Overpass Books (Giuseppe Infante, ed.)
12:40 p.m. Sandra Liu, Ugly Duckling Presse (Sarah McCarry, presse manager)
12:50 p.m. Carl Watson, Unbearable Books/Autonomedia (Ron Kolm, collective member)
1:00 p.m.   Musical act TBA
1:30 p.m.   Break
1:50 p.m. BoogWork reading, Tyrone Williams
2:05 p.m. LJ Murphy (music)
2:35 p.m. BoogWork Workshop, Tyrone Williams
3:15 p.m. Antonio Serna (speaker)
3:25 p.m. Dawn Lundy Martin
3:40 p.m. Angela Veronica Wong
3:50 p.m. Micah Freeman
4:05 p.m. Sara Jane Stoner
4:15 p.m. Kristi Maxwell
4:30 p.m. Ken Walker
4:40 p.m. Tom Orange (music)
5:00 p.m. Break
d.a. levy lives: celebrating the renegade press
season 10 kick-off, Turtleneck Press (Philadelphia)
Brian Warfield, editor
5:10 p.m.
Readings from:
Alana I. Capria
Adam Moorad
James Tressel
and Music from: St. Lenox
6:50 p.m. Soham Patel
7:00 p.m. David Henderson
7:10 p.m. Thom Donovan
7:20 p.m. Sam Donsky
Directions: 2, 3 to Grand Army Plaza, C to Clinton-Washington avenues, Q to 7th Ave. Venue is bet. Prospect Pl./St. Marks Ave.
SUNDAY AUGUST 5,
11:00 A.M.-4:00 P.M.
Unnameable Books, 
600 Vanderbilt Ave., 
Brooklyn
9th Annual Small, Small Press Fair, Day 2
11:00 a.m. Jillian Brall
11:10 a.m. Guy Pettit
11:25 a.m. Laura Henriksen
11:35 a.m. Yerra Sugarman
11:50 a.m. Rayvon Browne (music)
12:20 p.m. Starlee Kline (speaker)
12:30 p.m. Poet TBA
12:40 p.m. Dorothea Lasky
12:55 p.m. Krystal Languell
  1:05 p.m. Michelle Taransky
  1:20 p.m. Laurie Wen (speaker)
  1:30 p.m. Break
1:40 p.m. Never-ending Participation: Activism and Occupy Wall Street (panel)
How does our engagement in the OWS movement (and adjacent activisms) fluctuate over time? What are the registers our activisms are taking? How do we sustain the momentum of our participation? How do we engage language performances in our efforts to enact change? What exactly is the change we hope to engender?
Curated and hosted by Brenda Iijima, with panelists Thom Donovan, Filip Marinovich, and Tyrone Williams
Directions: 2, 3 to Grand Army Plaza, 
C to Clinton-Washington avenues, Q to 7th Ave.
Venue is bet. Prospect Pl./St. Marks Ave.
SUNDAY AUGUST 5,
6:30 P.M.
Sidewalk Café, 94 Avenue A., NYC
Boog Poets' Theater, featuring:
Cory Aaland, Scabs
Joel Allegretti, Restaurant
Davidson Garrett, Taxi, My Taxi
Ish Klein, Drummer 41
Big Mike Logan, Joe Radic
Radomir Vojtech Luza, The Blood Will Murder Roses
Directions: A/B/C/D/E/F/V to W. 4th St., Directions: F/V to 2nd Ave., L to 1st Ave., 
Venue is at East 6th Street
Jillian Brall received her B.A. and M.F.A. in creative writing from The New School. She is co-editor of the online poetry and art journal, Lyre Lyre and co-curates the Earshot reading series. Poems have appeared in such places as Connotation Press, Esque, Ping Pong Magazine, Praxilla Journal, Ragazine, 6S, The Best American Poetry Blog, The Portable Boog Reader, The Tower Journal, Unshod Quills, and others. She is also a saxophonist and visual artist.
Todd Carlstrom assembled this band after recording his first solo LP, Gold on the Map, at Olive Juice Studios. They're planning on a new release (as) soon (as we get off our asses). We love Boog. For the first time, at this show the lovely Becky Elmquist will be augmenting them on vocals, and that's pretty exciting.
When not molding the pliant young minds of undergrads, slowly reading up for her dissertation, or taking tap dance lessons, Pam Weis rocks out with the Trouble Dolls and sometimes with Sharky.
In 2011, Clark was presented with the Freedom Flame Award and inducted into Voter Rights Hall of Fame.
Richard Deming is a poet and a theorist who works on the philosophy of literature. His poems have appeared in such places as Field, Indiana Review, The Nation, and Sulfur, as well as Great American Prose Poems: From Poe to the Present. He is the author of Let's Not Call It Consequence (Shearsman Books), winner of the 2009 Norma Farber First Book Award from the Poetry Society of America. In 2012 he was named John P. Birkelund Fellow at the American Academy in Berlin.
Jean-Jacques Poucel photo.
Amanda Deutch is the author of three chapbooks. Her poetry has been nominated for a Pushcart Prize and published in Boog City, Denver Quarterly, EOAGH, Esque, Full Metal Poem, Shampoo, 6×6, among others. Deutch was the 2007 recipient of a Footpaths to Creativity Fellowship in the Azores. She teaches with the Alzheimer's Poetry Project and is the artistic director of Parachute: the Coney Island Performance Festival.
Ted Dodson is the co-founder and editor of the filmed journal On the Escape, a curator for the Triptych Reading Series, and an editor and the special projects coordinator for Futurepoem. Select publications can be found in la fovea, SET, and Tim. He is from Middleburg, Va. and resides in Brooklyn.
Claire Donato's first book, Burial, is forthcoming from Tarpaulin Sky Press. Other writing has recently appeared or is forthcoming in the Boston Review, LIT, 1913, Octopus, and The Volta. She collaborates on Special America, a multimedia intervention, and writes about music and wine affect at the above url.
Thom Donovan is a poet, essayist, curator, editor, and archivist. He edits the weblog Wild Horses Of Fire, now in its seventh year. His book, The Hole (Displaced Press), is available through Small Press Distribution. He is at work revising Sovereignty and Us, a book of essays and statements.
Sam Donsky is a graduate student in Philadelphia. He is currently working on his first manuscript of poems, a collection of 100 poems for 100 films.
R. Erica Doyle was born in Brooklyn to Trinidadian immigrant parents. Her work has appeared in Best American Poetry, Best Black Women's Erotica, Our Caribbean: A Gathering of Gay and Lesbian Writing from the Antilles, Ploughshares, Callaloo, and Bloom. A recipient of grants and awards from the Astraea Lesbian Writers Fund, Poets and Writers, and the New York Foundation for the Arts, Doyle is also a fellow of Cave Canem: A Workshop and Retreat for Black Writers. Her first book, proxy, is forthcoming from Belladonna* Books in Spring 2013.
Micah Freeman is from Cincinnati and lives in Nashville. His work has appeared in Abraham Lincoln, Out of Nothing, West Wind Review, and elsewhere. He makes coffee for people.
Ed Friedman lives in New York City with his wife and son. His books of poetry and prose include Mao & Matisse, Away, The Funeral Journal, and Drive Through the Blue Cylinders. From 1987–2003 he was the Artistic Director of The St. Mark's Poetry Project. Over the years he has produced collaborations with visual artists Robert Kushner, Kim MacConnel, and Valerie Jaudon; composer Garrett List; and video-maker Ed Bowes.
Drew Gardner's latest book is Chomp Away (Combo). He conducts the Flarf Orchestra.
Jamie Gaughran-Perez is an editor at Narrow House, a literary small press in Baltimore. During the day he's a creative director in Washington, D.C. His writing has appeared in a variety of places in print and online, and he's really easy to Google. He plays bass in Coach Taylor.
David Henderson's books of poetry include De Mayor of Harlem and Neo-California. His biography, 'Scuse Me While I Kiss the Sky: Jimi Hendrix Voodoo Child, is available in a new, revised, 30-year anniversary edition. His radio documentary on the Black Beat, "Bob Kaufman, Poet" is available through the Pacifica Archive. He is one of the founding members of the Society of Umbra, that seminal Black Arts Movement group.
Christine Meilicke photo.
Barbara Henning's most recent books are a collection of poetry and prose, Cities & Memory (Chax Press); a novel, Thirty Miles from Rosebud (BlazeVox [books]); a collection of object-sonnets, My Autobiography (United Artists); and a book of interviews, Looking Up Harryette Mullen (Belladonna). Poems and stories have been published in many magazines, including Fiction International, Jacket Magazine, The Paris Review, and Poetry International. Barbara grew up in Detroit. She has lived in New York City since 1983. She teaches for Naropa University and Long Island University in Brooklyn, where she is professor emerita.
Laura Henriksen lives in Brooklyn, where she works to promote urban sustainability. She represents the East Coast-based half of the literary zine Water Science's editorial team. Her work has previously appeared in Trainwreck and The Brooklyn Rail.
Jeff T. Johnson's poetry is forthcoming or has appeared in 1913 a journal of forms; Boston Review; Forklift, Ohio; and Slope, among other publications. He lives in Brooklyn, is editor in chief at LIT and edits Dewclaw. With Claire Donato, he collaborates on Special America, a multimedia intervention. For more information, visit the above url.
Jamey Jones is the author of several chapbooks, including the notebook troubled the sleepdoor and Twelve Windows, both from brown boke press. Farfalla, McMillan and Parrish published his first full-length collection, Blue Rain Morning, last year. From 2008 to 2010 he lived in Brooklyn, where he earned an M.F.A. in creative writing from Long Island University. He teaches literature and poetry in Pensacola, Fla. His poems have recently appeared in Big Bridge, Brooklyn Paramount, Fell Swoop, The Brooklyn Rail, The Tsatsawassins, With + Stand, and Zen Monster.
African-American poet and playwright Patricia Spears Jones is the author of three poetry collections, most recently Painkiller (Tia Chucha Press), and three chapbooks, two from Brooklyn-based publishers Belladonna and Red Glass Books. Her plays Mother and What Women Do When Men Sit Knitting were commissioned and produced by Mabou Mines. Work can be found in The Rumpus Anthology, broken land: Poems of Brooklyn, Black Nature: 400 Years of African American Nature Poetry, and Angles of Ascent (forthcoming from W.W. Norton). She is the editor of Think: Poems for Aretha Franklin's Inauguration Day Hat and the ground breaking anthology Ordinary Women: An Anthology of New York City Women Poets with an introduction by Adrienne Rich.
Rebecca Keith's poems and other writing have appeared in Best New Poets, BOMBlog, Dossier, The Awl, The Laurel Review, The Millions, The Rumpus, and elsewhere. A native of downtown New York, Rebecca is a founder, curator, and host of Mixer Reading and Music series. She also sings and plays guitar and keyboards in Butchers & Bakers and the Roulettes.
Starlee Kine is a a frequent contributor to PRI's This American Life and has written for The New York Times Magazine and the Vulture. She loves television, as do most radio people that she knows.
Nancy Kuhl is the author of Suspend and The Wife of the Left Hand; a chapbook, Little Winter Theater, was published last year. She is co-editor of Phylum Press, a small poetry publisher, and curator of poetry of the Yale Collection of American Literature at the Beinecke Rare Book and Manuscript Library.
Krystal Languell is the author of Call the Catastrophists (BlazeVox [books]) and a member of the Belladonna* Collaborative. She teaches writing in the CUNY system and edits the journal Bone Bouquet.
Dorothea Lasky is the author of Thunderbird, Black Life, and AWE, all from Wave Books. She lives in New York City and can be found online at the above url.
In her capacity as the field director for Peace Action, Judith Le Blanc works with 35 affiliates representing 100,000 members for a demilitarized U.S. foreign policy. Peace Action's primary focus is the Move the Money Campaign, an effort to organize grass roots coalitions of community, labor, and peace groups to change national spending priorities through local resolutions, legislative pressure, and electoral activities. Le Blanc is helping to coordinate the activities of the New Priorities Network, a national network of community, labor, and faith groups who are working to end the militarization of the federal budget to fund human needs. She has worked on a national level for the last 30 years on campaigns ranging from organizing labor marches, legislative lobbying to peace, disarmament, and solidarity activities. Le Blanc began her national political activity in 1973, working with the legal defense committee for the Wounded Knee occupation on Pine Ridge Indian Reservation in South Dakota. She is also an award-winning, independent video and print journalist. Le Blanc has traveled extensively in the Middle East. In 2006, she participated in a peace delegation to the Middle East meeting with Iraqi parliamentarians in Amman, Jordan. She and others from the delegation went to Lebanon and spent the last week of the 2006 war meeting with non-governmental organizations, displaced families in South Beirut, and labor and community leaders on the humanitarian efforts to respond to the crisis. Le Blanc is a member of the Caddo Tribe of Oklahoma. She lives in Harlem.
Sandra Liu bio: Sandra Liu's work can be found in Hoboeye, 1913, and The Beloit Poetry Journal. She provides guidance for science and arts grantees at the poles and in New York City.
In her Ugly Duckling Presse collection of observational poems, On Poems On, Liu considers the world around her, wherever she may be or between, and wherever her thoughts of her environment and her position in it take her. She uses language directly, sometimes broken, to reflect the inherent conflicts and harshness in nature, modernity, and man, but also their beauty and mysticism, and, at times, with a wry humor.
Ugly Duckling Presse is a nonprofit art and publishing organization whose mission is to produce artisanal and trade editions of new poetry, translation, experimental nonfiction, performance texts, and books by artists. With a volunteer editorial collective of artists and writers at its heart, UDP grew out of a 1990s zine into a Brooklyn-based small press that has published more than 200 titles to date, with an editorial office and letterpress workshop in the Old American Can Factory in Gowanus. UDP favors emerging, international, and "forgotten" writers, and its books, chapbooks, artists' books, broadsides, and periodicals often contain handmade elements, calling attention to the labor and history of bookmaking.
Bridget Madden lives in Boston, where she grew up. She did a 10-year stint in the State of Maine, first at the University of Maine, then as a teacher at horror author Stephen King's old high school and finally at the Stonecoast M.F.A. program through University of Southern Maine. She teaches poetry, among many other subjects, at an elementary school on a military base near Boston. Third graders are some of her most favorite poets. She also works at a college library in the Boston area. She has a garden, which she prefers to tend to at night, like Emily Dickinson.
Magnetic Island's self-titled debut album pairs the band's familiar grandiose structures with a newly baroque focus on layered arrangements. The result is the same ambitious musical arc fans have come to expect from Magnetic Island, but with a newfound intimacy. Led by songwriter and guitarist Lisa Liu, the band also features SMV on keys, Justin Gonzales on guitar/keys, and Dominic Rubano on drums.
Sheila Maldonado is the author of one-bedroom solo (Fly by Night Press), her debut poetry collection. She grew up in Coney Island, across the street from the Atlantic Ocean. Her family hails from Honduras. Her poems have appeared in Rattapallax, Callaloo and Me No Habla with Acento: Contemporary Latino Poetry. She teaches creative writing for The City University of New York and Teachers & Writers Collaborative. She holds degrees in English from Brown University and poetry from The City College of New York. She lives in a one-bedroom in uptown Manhattan, where she is working on her next project about a lifelong obsession with the ancient Maya.
Tribes was conceived as a venue for underexposed artists, as well as a networking center and locus for the development of new talent.
The formation of Tribes was motivated by the thriving artistic community in and around the Lower East Side: poetry at The Nuyorican Poets Café, performances and plays at The Living Theater, activist art at Bullet Space, as well as hundreds of artists trying to find and develop a voice in their medium and a place in which their work might be appreciated.
Housed in a historic federal house built by Hamilton Fish, the founder of The Nation magazine, Tribes is located on East 3rd Street between Avenues C and D.
The space houses administrative offices, a gallery, and a salon where artists of all kinds can drop in and connect with each other and the organization.
Dawn Lundy Martin is the author of A Gathering of Matter / A Matter of Gathering (University of Georgia Press); Discipline (Nightboat Books), which was a finalist for both The Los Angeles Times Book Prize and the Lambda Literary Award; and Candy, a limited edition letterpress chapbook (Albion Books). She is assistant professor of English at the University of Pittsburgh.
Kristi Maxwell thinks and writes in Tucson, Ariz.. Her books include Re- (Ahsahta Press), Hush Sessions (Saturnalia Books), and Realm Sixty-four (Ahsahta), and her poems have recently appeared in Dear Navigator and New American Writing.
A modern-day beatnik, a vaudeville barker, a "New York noir" rocker, a blues growler, a barroom balladeer, a saloon philosopher, a subway cabaret monster, and an untraditional traditionalist? L J Murphy has been described as all of these. Murphy's live shows are raucous affairs that highlight the wide array of genres that his songwriting encompasses, from blues and ballads to funk to country to soul to rockabilly to folk and back again.
Uche Nduka has achieved a cult-like following as one of the most innovative poets of his generation. Whether from the pulsing sidewalks of Lagos, on the cobbled streets of Bremen, the canal-matrixed Amsterdam, the cupola-tinged Bucharest, or frenetic New York City, this prolific poet has intrigued and solaced readers and listeners worldwide with his words and music. To a trouble-filled world he posits peace and creativity. His published poetry books include Ijele (Overpass Books) eel on reef (Akashic Books), Flower Child (Update Communications), Second Act (Journoblues), The Bremen Poems (Newleaf Press; English/German Bilingual Edition,Yeti Press), Nigerian Authors Poetry Prize winner Chiaroscuro, If Only The Night (Sojourner Press, Amsterdam), Heart's Field (Yeti Press), and the e-book Tracers.
Overpass Books is a small press based in Brooklyn. Established in 2011, OVRPS has been advocating a diverse artistic community of writing and art, while publishing the literary magazines By The Overpass and Infinity. Along with the magazines, Overpass Books publishes poetry and fiction and promotes readings in New York City. Recent publications include Ijele, the ninth collection of poetry from Uche Nduka, and On Equilibrium of Song, the first collection of poetry from John Casquarelli, with art from Lynn Hassan.
Tom Orange teaches literature and writing at Cleveland State University and Cuyahoga Community College, assists at the Brandt Gallery, and hosts "The Brewing Luminous," a weekly free improv and world music show on WCSB 89.3 FM Cleveland. He plays reeds, strings, and percussion with a number of Cleveland musical ensembles, including the Freedom Jazz Collective, Orange Luna Temple, Ribosomes, Smiley Orange Beveridge, and Vengeance Space Quartet.
Soham Patel recently earned her M.F.A. from the University of Pittsburgh. She plays in a rock 'n' roll band and her poems and essays have been included in Copper Nickel, The Cortland Review, Denver Quarterly, and elsewhere.
Guy Pettit is the director of Flying Object and an editor for Factory Hollow Press. His poems have appeared in Glitterpony, Skein, and Supermachine. His chapbook Love Me or Love Me NO1 was published by minutesBOOKS.
Danforth Prince, president and founder of Blood Moon Productions, has a knack for salvaging the previously unpublished oral histories of America's Entertainment industry. In 2011, a respected consortium of literary critics and book marketers, the J.M. Northern Media Group, defined him as "Publisher of the Year." He is also a distinguished travel journalist, providing, for many years, the research and creative contents for regular updates of at least 50 titles within The Frommer Guides, shaping and guiding coverage that included most of Western Europe, the Caribbean, Bermuda, The Bahamas, and parts of the Americas.
In collaboration with the National Book Network, he has documented some of the controversies associated with his work in more than 30 videotaped documentaries and book trailers. Each of them can be watched, without charge, either on his company's above website or by performing a search for his name on YouTube.com.
Blood Moon Productions is a privately owned New York City-based publishing enterprise dedicated to researching, salvaging, and indexing the previously unrecorded oral histories of America's entertainment industry. Reorganized with its present name in 2004, Blood Moon originated in 1997 as The Georgia Literary Association, a vehicle for the promotion of obscure writers from America's Deep South.
Blood Moon maintains almost 30 titles in print, mostly show-biz biographies, guidebooks to current films, and scandal guides to Hollywood. Meticulously researched, each has generated acclaim and controversy for their inclusion of information about events and relationships which, when they occurred, might have been considered either indecent or libelous, but which are now highly pertinent to America's understanding of its origins, values, and cultural roots.
Their books have generated literary awards, lots of blog and tabloid commentary, and a growing list of devoted fans.
[youtube=http://www.youtube.com/watch?v=6EnDQbIifQ4]
Morgan Heringer is a "ukulele virtuoso" (The New York Times). Cal Folger Day has "stage presence and vocal control that command attention" (The New Yorker). Together these two songwriters present stirring original tunes as well as surprising interpretations of classix.
Judah Rubin is put to sleep. Precious little of it has back. He edits Well Greased Magazine/Press; is the author, most recently, of The Ernest Hemingway Reader and The Book of Lamentations; and acts as the editor/coordinator of The Death and Life of Great American Cities, a periodical of pure nitrocellulose.
Kate Berlant photo.
St. Lenox is the project of Andy Choi. He was trained as a concert violinist at The Juilliard School, and learned the Great American Songbook at jazz jam sessions in Columbus, Ohio. He is an electronic singer-songwriter who employs sampling, classical melody lines, soul music, and pop skill to write songs about politics, love, and the wonders of ordinary life. Choi recently completed a Ph.D. in philosophy at The Ohio State University, and is a law student at NYU.
Metta Sáma is author of Nocturne Trio (YesYes Bøøks) and South of Here (New Issues Press, published under her legal name). Her poems, creative non-fiction, and book reviews have been published or forthcoming in Blackbird, The Drunken Boat, Esque, Jubilat, hercircle, Pebble Lake Review, Pyrta, Reverie, Sententia, The Owls, Verse, Vinyl, and Zone 3, among others. In addition to her creative work, she has published scholarship on Dionne Brand, Terrance Hayes, Audre Lorde, and Toni Morrison. Sáma is an amateur photographer (becoming quite an expert at iPhone photographs!) and an amateur painter. She is the fiction editor of ragazine, and the social media and marketing assistant at hercircle.
Writer/musician Alan Semerdjian's poems and essays have appeared in several print and online publications and anthologies including Adbusters, Ararat, Arson, Chain, Diagram, and The Lyric Review. He released a chapbook of poems called An Improvised Device (Lock n Load Press) and his first full-length book In the Architecture of Bone (GenPop Books). His songs have appeared in television and film and charted on CMJ. He has performed and read all over North America. Semerdjian teaches English at Herricks High School in New Hyde Park, N.Y.; writes a monthly column, music reviews, and other kinds of prose for Long Island Pulse, and resides in New York City's East Village.
Originally from southern Texas, Antonio Serna is a multi-disciplinary artist/activist living and working in New York City. To balance his studio practice, Serna enjoys researching the social anthropology of arts and culture. His work has exhibited in New York, Spain, Mexico, Amsterdam, Berlin, and Texas. He has also taught and lectured at Parsons School of Design, St. Johns University, and at Brooklyn College as a teaching fellow. He holds a B.F.A. from Parsons School of Design and an M.F.A. from Brooklyn College.
Anya Skidan is a Brooklyn-based psychedelic folk-rock musician and a poet.
Sara Jane Stoner teaches writing and writing pedagogy at Brooklyn College and Cooper Union and is a Ph.D. student in English at CUNY Graduate Center. Her scholarly work focuses on unruly contemporary prose texts. She is working on a book of brief ekphrastic fictions based on the writings and paintings of Piet Mondrian, and an autocritical novella on the necessary pleasures of objecthood, theory, and myopia. Most recently her writing can be found in ESQUE, Sententia, Spinning Jenny, and The St. Mark's Poetry Project Newsletter.
Yerra Sugarman is the author of two poetry collections, Forms of Gone and The Bag of Broken Glass (both The Sheep Meadow Press). She was awarded a 2011 National Endowment for the Arts Fellowship for Poetry, a Canada Council Grant for Creative Writers, the 2005 PEN/Joyce Osterweil Poetry Award, a "Discovery"/The Nation Poetry Prize, a Glenna Luschei Prairie Schooner Award, and The Poetry Society of America's George Bogin Memorial Award and its Cecil Hemley Memorial Award. She is a Ph.D. candidate in literature and creative writing at the University of Houston.
Michelle Taransky is the author of Barn Burned, Then (Omnidawn) and Sorry Was In The Woods (Omnidawn, forthcoming). Taransky lives in Philadelphia where she is a member of the critical writing faculty at University of Pennsylvania and works as reviews editor for Jacket2.
———————
Martha King is still at work on her memoir, Outside Inside, chapters of which have appeared online in  BlazeVOX, Bombay Gin, Construction,  EOAGH, Jacket #40, and elsewhere.
Elinor Nauen has most recently published My Marriage A to Z: A big-city romance (Cinco Puntos) and So Late into the Night (Rain Mountain), a book-length poem in ottava rima that Terence Winch on the Best American Poetry blog called "one of the most impressive and audacious long poems of our times."
"The Roulettes killed it." —Tavi Gevinson, Style Rookie
Fronted by two native New Yorkers, The Roulettes grew up playing basement and living room parties in Oberlin, Ohio. After moving to Portland, OR, the band teamed up with label Lucky Madison to record the first ever LM release, their self-titled EP, at Portland's Jackpot! Studios, with engineer Larry Crane (Sleater-Kinney, Stephen Malkmus). Long ago and far away, the Roulettes graced the cover of the Willamette Week and played all over their beloved Portland. Now back in NYC, the band has played at venues such as Knitting Factory, Santos Party House, Union Pool, and Cake Shop. They spent late 2010 organizing a sold-out benefit at Knitting Factory for the Kathleen Hanna documentary produced by Sini Anderson. Currently recording new material without label support thus far, the ever-resourceful Roulettes recently tracked vocals in a public middle-school's math classroom. Mmm mmm yeah.
Genya Turovskaya is a poet, literary translator, and psychotherapist. She is the author of several chapbooks—Dear Jenny (Supermachine), New Year's Day (Octopus Books), Calendar (Ugly Duckling Presse), and The Tides (Octopus Books). Her poetry and translations of contemporary Russian poets have appeared in A Public Space, Aufgabe, Chicago Review, Conjunctions, Fence, Gulf Coast, jubilat, Mad Hatters Review, Octopus, Saltgrass, Supermachine, and other publications. Ugly Duckling Presse published her translation of Aleksandr Skidan's Red Shifting. She is also the co-translator of Elena Fanailova's The Russian Version (UDP) which won the University of Rochester's Three Percent Prize for Best Translated Book of Poetry in 2010.
Turtleneck Press makes small chapbooks of new writing. They are excited by innovation, weird feelings, and strange ideas. It has to scintillate on a primary reading level. They believe that writing is changing, adapting to new contexts. They like physical books and small books that you can hold in your palm. And that's what they make. They hope to represent new places and spaces in which writers can go and experiment. They are looking for poetry, prose, no-genre. They want everything from whispers to a scream.
Alana I. Capria (born 1985) has an M.F.A. in creative writing from Fairleigh Dickinson University. She resides in Northern New Jersey with her fiancé and rabbit. Her writing and publication links can be found at the above url.
Adam Moorad is a writer, salesman, and mountaineer. He lives in Brooklyn. Visit him at the above url.
In addition to inspiring owls, James Tressel spends his time reading weird fiction and making strange music by himself and with the bands Horsey and Science & Justice. He is currently at work on another batch of poems, some creepy short stories, and an experimental dark fantasy novel. His writing blog is at the above url.
Ken L. Walker still carries a Kentucky driver's license in his wallet even though he has lived in Brooklyn and Queens for the past five years. He sadly completed leading a poetry workshop at the Riker's Island Correctional Facility. He earned an M.F.A. from Brooklyn College and has published criticism and poetry in BOMB Magazine, Crab Orchard Review, La Fovea, Lumberyard, the Boxcar, The Brooklyn Rail, The New Yorker online, The Poetry Project Newsletter, The Wolf, and Washington Square. He was the features editor for Coldfront magazine from and curated the semi-annual Letter Home Reading Series. He is compiling a database of American independent poetry presses and has taught and created curriculum at Bard College, Brooklyn College CUNY, LIM College, Medgar Evers College CUNY, Pace University, at The Metropolitan College of New York, and York College CUNY. He has guest lectured at American University, San Francisco State University, and Vanderbilt University.
Carl Watson was born in Indiana and lives in New York City. His previously published books include Anarcadium Pan, Bricolage ex Machina, and Beneath the Empire of the Birds. The Gallimard series Du Monde Enterier published his novel The Hotel of Irrevocable Acts in France, while Unbearable Books/Autonomedia put it out in New York. Sensitive Skin has just published his most recent novel, Backwards The Drowned Go Dreaming. He has work in all of the Unbearables' anthologies.
Starting in 1995 the Unbearables literary collective has published five anthologies (The Unbearables, Crimes of the Beats, Help Yourself!, The Worst Book I Ever Read, and The Unbearables Big Book of Sex) and seven "novels" (Spermatagonia: The Isle of Man, Bart Plantenga; Negativeland, Doug Nufer; Neo Phobe, Jim Feast and Ron Kolm; Shorts Are Wrong, Mike Topp; The Hotel of Irrevocable Acts, Carl Watson; and The Ass's Tale, John Farris, and This Young Girl Passing by Donald Breckenridge). Their books are distributed by Autonomedia, Small Press Distribution, and Baker & Taylor, among others.
Laurie Wen is the executive director of Physicians for a National Health Program-New York Metro chapter. She joined the health justice movement through the AIDS activist group ACT UP. Since last fall Wen has been active with the Healthcare for the 99% working group of Occupy Wall Street. Before devoting all her time to advocating for universal health care, she worked as a documentary filmmaker.
Tyrone Williams teaches literature and theory at Xavier University in Cincinnati. He is the author of five books of poetry, c.c. (Krupskaya Books), On Spec (Omnidawn Publishing), The Hero Project of the Century (The Backwaters Press), Adventures of Pi (Dos Madres Press), and Howell (Atelos Books). He is also the author of several chapbooks, including a prose eulogy, Pink Tie (Hooke Press).
Angela Veronica Wong is the author of several chapbooks of poetry and the full-length poetry collection, how to survive a hotel fire (Coconut Books). She lives in Manhattan.
Katie Yates grew up mostly in French West Africa with stints in India and Turkey and now finds herself in New Haven, Connecticut, not a bad place to raise children. She has a D.A. from The University at Albany, an M.F.A. from Naropa University, and a B.A. from Carleton College, which simply implies she's well qualified to converse with a two-year-old. She lives with her blended family in a brick house in the suburbs and looks for insight in Buddhist teachings as much as she can. She still considers the Pacific Northwest her home and is the author of Morning Stories, High Watermark Salo[o]n: Volume 3 Number 2.
In the muddy mop-up after Federal Disaster #1649, the worst of three 100-year floods, poet Lori Anderson Moseman and producer Tom Moseman created Stockport Flats to celebrate writers and artists whose creative buoyancy builds community. They feature experimental poetry (Meander Scar Series), a sustainability poetry (Witness Post Series), and cross-aesthetic mix of poetry (Confluence Series).
Genan Zilkha is a full-time lawyer and sometime singer. During her "heyday" she specialized in songs about food poisoning and love, as well as covers of offensive hip-hop songs. Her greatest accomplishment was performing chapters 1-5 of the R.Kelly masterpiece, "Trapped in the Closet."
The first thing you'll notice about J. Swagger (better known to civilians as Julie Burzynski-Sager) is that she is, in the words of one New Yorker, "clearly not from around here." Growing up in rural Maryland, she began her music career as a semi-respectable classical cellist. But all that changed one day when her dad brought home a Jazz bass knockoff and said, "I'm starting a rock & roll band and we don't have a bass player. You wanna learn?" Jay was 13 and never looked back, learning everything she knows in hilariously multicultural hillbilly jam circles and the many, many bands that spun off from there. At age 15, her parents sent her off to art camp and sent her dad's 1974 Guild dreadnought with her, and y'all can guess what happened next. She's spent the last 15 years in nearly every genre of band imaginable: classic rock, jazz, big band, blues, ska, punk, trad, folk, and then some.
By day, J. is a finance historian who lives in East Flatbush, Brooklyn. Her other hobbies include writing, swing and blues dancing, getting into Angry Birds battles with small children on the subway, and forcing total strangers to look at pictures of her dog.
Twitter: @boogcity
Filed under: 3rd party, Books, Calendar, events, grassroots democracy, Green Party, new york, New York State Politics, News, Occupy Wall Street, original music, poetry, video Tagged: | Barbara Henning, Classic Albums Live, Dig Me Out, Genya Turovskaya, Jonathan Berger, Martha King, Occupy Wall Street, Patricia Spears Jones, Sleater-Kinney